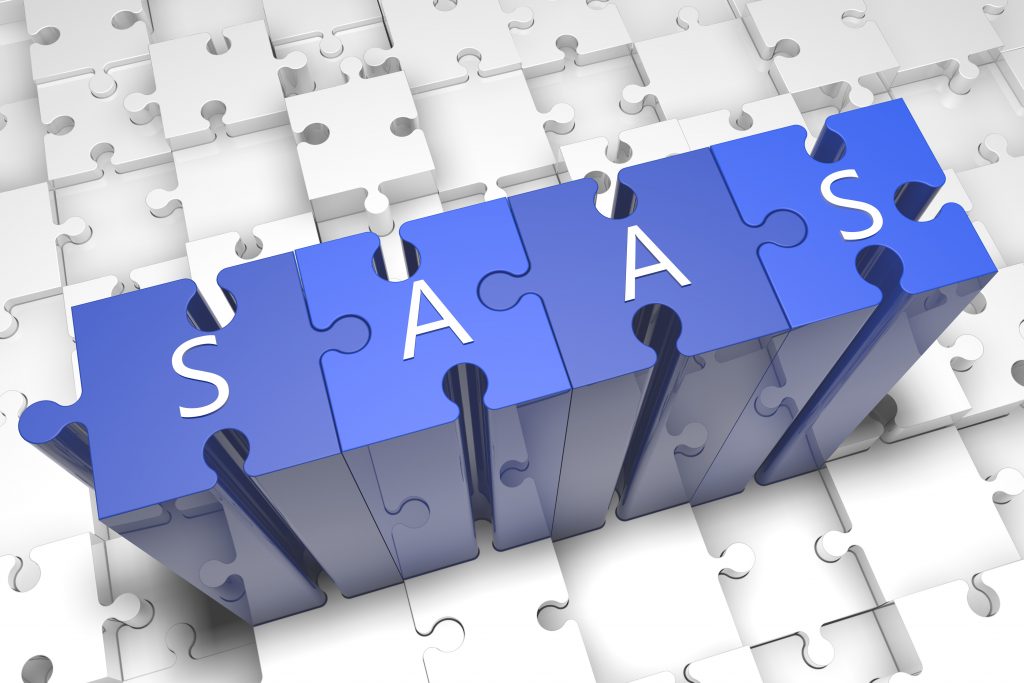 Developments in the Software-as-a-Service Scene
In the past decade, the proliferation of Software as a Service (SaaS) has reshaped the way businesses function. SaaS solutions can be used for a myriad of industries and tasks, ranging from logistics management, human resource processes, social media automation, financial services management, and more. Reputable SaaS solutions that businesses and individuals adopt in their daily operations include Google G Suite – a collection of cloud computing, productivity, and collaboration tools, Slack – an instant messaging program for professionals at the workplace, and HubSpot – an inbound marketing, sales, and customer service platform. These SaaS applications are purpose-built solutions that provide users with specific functions as extensions or add-on services to their existing business model and infrastructure. They reduce disruption to business-as-usual activities as well as cost for set up, maintenance, and upgrades to traditional in-house proprietary systems.
While SaaS platforms are generally advantageous, companies should still evaluate the pros and cons of building versus buying a SaaS platform, to determine if adopting SaaS is beneficial for their specific business contexts.
Build vs Buy Metrics
Speed to market
Build: A significant amount of resources – time, labour, and capital, will be required to build an in-house system, leading to longer speed to market that ranges from 12 to 30 months for new applications, enterprise solutions, and more.
SaaS: Through SaaS platforms, companies can significantly reduce the upfront resources required, as the available software can be installed and integrated to the existing business set up ranging from days to weeks. This includes the onboarding and training process by the SaaS provider to familiarise the company's staff to leverage these SaaS platforms in their everyday work. These resources and labour can also be freed up to focus on the company's core competencies and business development.
Scalability
Build: Substantial investment is required to purchase more hardware, licence keys, as well as engage software developers to make required changes to the existing in-house infrastructure.
SaaS: With SaaS, companies have immediate access to storage by upgrading the tiers of service, often at a marginal cost increase spread over the licence period.
Customisability
Build: By building a proprietary in-house system, companies can integrate specific and unique functions targeted at their business model or day-to-day challenges.
SaaS: While SaaS platforms provide generic templates and solutions targeted at problems faced by companies at large, these SaaS providers are increasingly sophisticated. Users can adapt these generic templates to fit their specific business solutions with a marginal customisation fee. There are also many SaaS providers who can advise and assist users on customisation.
Recurring Fees
Build: With inflation and labour shortage, the financial investments to engage software developers for the upfront set up in the current business climate can be significant and companies also need to budget for maintenance and upgrading costs in the future.
SaaS: By engaging SaaS providers, fees include the one-time installation fee, and/or monthly or yearly subscription fees. However, it reduces the upfront investments required.
Choosing the Right Solution to Accelerate your Business
With the wide-ranging SaaS tools that companies can choose from to meet their business needs, more companies are shifting from the mindset of "Can we do this in-house?" to "Should we do this in-house?" By developing a list of metrics important to the company, such as the labour, cost, and time requirements, companies can make an informed decision to build their solutions in-house or engage a SaaS provider.
In summary, building an in-house system might prove to be feasible if the company has the luxury of time, a strong pool of software developers, as well as specific customisations and functions that are incompatible with external SaaS providers. Engaging a SaaS provider is often a more effective and efficient solution for companies. For instance, Fern Software provides Quantum AI – a Loan Decision Engine that can rapidly and accurately determine loan decisions and supplement the existing core banking software of financial institutions to further accelerate their business.