Baytree is Fern Software's latest digital banking and cloud computing product built on the native Salesforce Lightning platform. Baytree features industry leading solutions for lending, portfolio management and customer success with limitless third party integrations, automations and artificial intelligence technologies.
Cost-Effective Infinite Scalability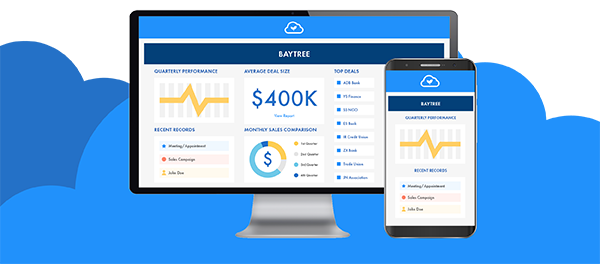 With Baytree, you can serve your customers anytime, anywhere as our cloud-based SaaS banking solution is accessible anytime, anywhere so you can operate your business on-the-go, 24-7.
Baytree is a cost-effective solution that enables your business with infinite scalability, whether you are running a small team or a large organisation with over 500,000 concurrent users.
Discover More About Baytree
Deliver Smarter, Personalised Customer Experience
Unparalleled Data Privacy & Security
User-Driven Dynamic Reports & Dashboards
Create & automate your own Workflow & Processes
Limitless Integration with Open APIs
Single Source of Truth
Flexible Loan Management
User-Configurable UI & UX

Power Your Digital Banking with Baytree
Whether you're looking to launch your digital lending product or power your core banking system, Baytree is the #1 solution of choice! Learn more about our industry-leading solution for lending and request a demo today!